What's a Digital Mortgage?
Exactly what it sounds like – More technology. Less paper. Less stress.
Our intuitive online application takes minutes not hours to complete.
Securely connect or upload bank account statements, pay stubs, tax documents and more.
Save paper, ink and time by signing disclosures and documents online.
Our mobile-friendly portal allows you to safely apply and track your loan progress.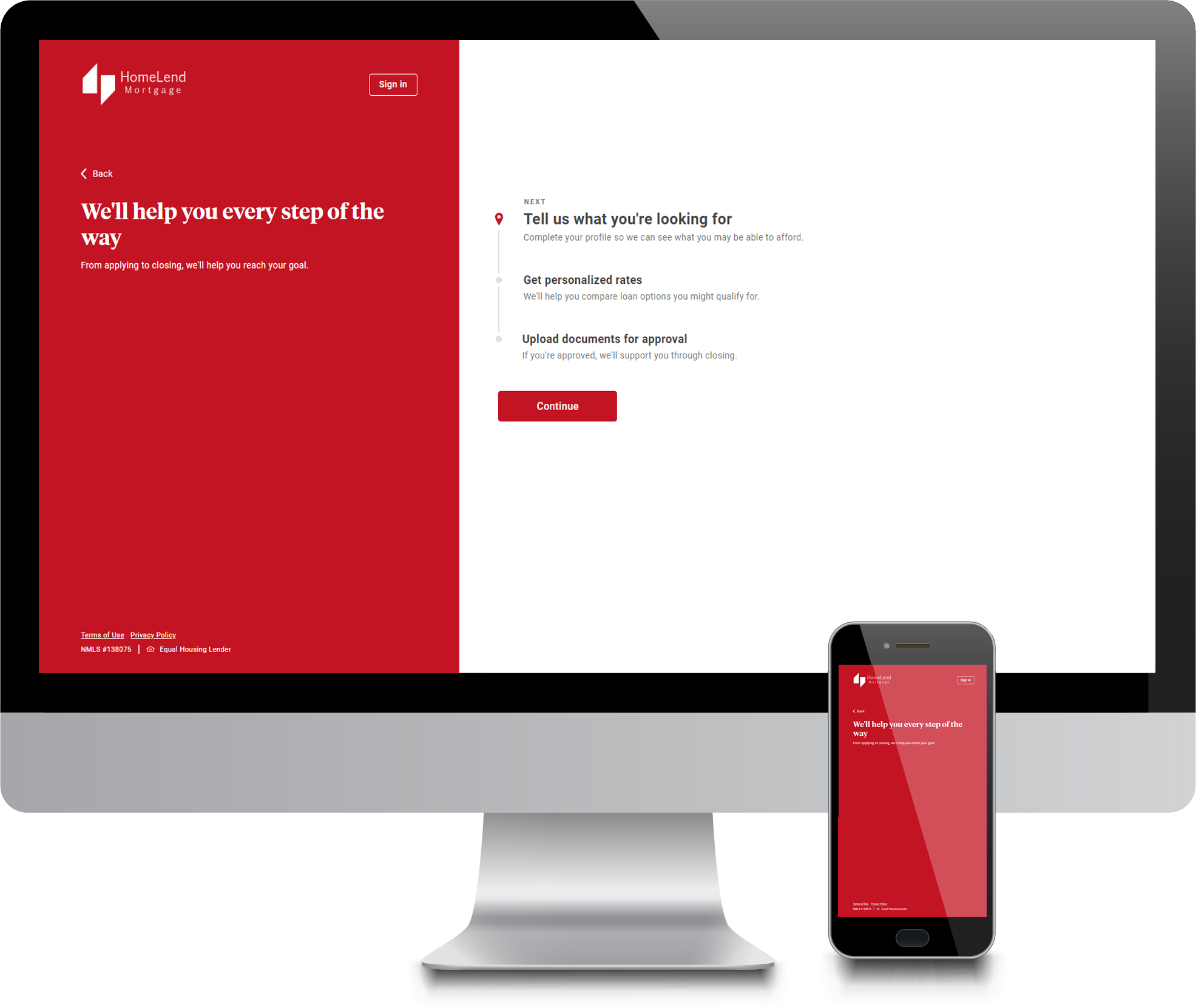 Mortgages don't need to be complicated – we've simplified the process!
We don't charge any lender, application, underwriting or other junk fees that most lenders nickel and dime you with.
Get Pre-Approved In Minutes
In just a matter of minutes, our team analyzes your creditworthiness in order to get you a pre-approval letter fast.
Our team closes loans 3 weeks faster than the national average.*
Our team will be with you ever step of the way.
Since 1998, we've focused on building a smart, licensed, and well-trained team.
Connect accounts, track loan progress, and e-sign documents safely and securely online.
Our amazing team will keep you in the loop at every step of your loan process.
We've received thousands of 5-Star reviews from customers all over the country.
HomeLend Mortgage is a licensed lender in the following states.