HomeLend Mortgage, the New Jersey-based consumer direct division of Kwik Mortgage. We proudly offer competitive rates and a sleek digital mortgage experience with no lender fees. Today's educated and well-researched borrowers deserve a smooth and efficient lending experience. We use an streamlined approach to processing and operations, leaving the focus on what is important, our clients achieving their financial goals.
Our team will be with you ever step of the way.
Since 1998, we've focused on building a smart, licensed, and well-trained team.
Connect accounts, track loan progress, and e-sign documents safely and securely online.
Our amazing team will keep you in the loop at every step of your loan process.
We've received thousands of 5-Star reviews from customers all over the country.
Mortgages don't need to be complicated – we've simplified the process!
We don't charge any lender, application, underwriting or other junk fees that most lenders nickel and dime you with.
Get Pre-Approved In Minutes
In just a matter of minutes, our team analyzes your creditworthiness in order to get you a pre-approval letter fast.
Our team closes most loans in under 30 days – a full 3 weeks faster than the national average.*
We know that you're savvy and don't have time to waste – our process is simple: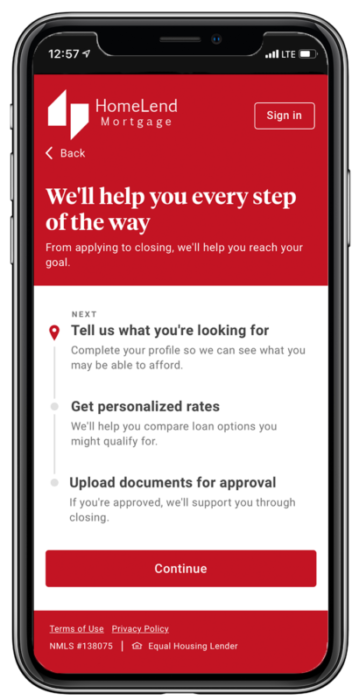 Get in contact with our team so we can figure out your goals and get your application started.
Fill out our online application for pre-approval to get a free rate quote in minutes.
Lock your rate and get ready to close on your new loan.
Complete your document upload and digital signature in our secure server.
HomeLend Mortgage is a division of Kwik Mortgage Corporation, for Marketing, PR, or customer concerns please contact us via the methods below.
959 Route 46 East, Suite 401
Parsippany, NJ 07054